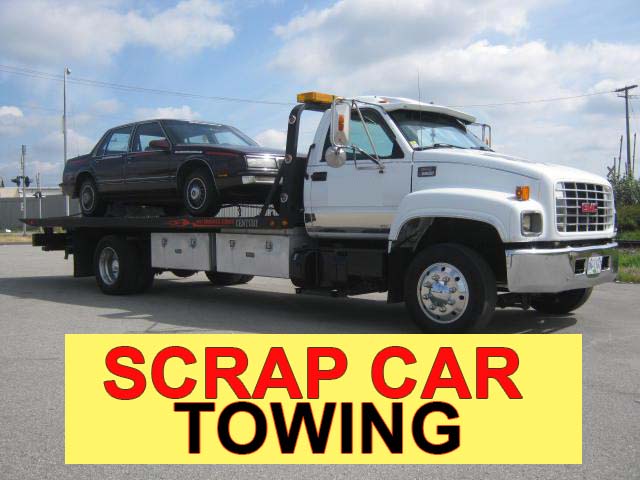 There has never been a better time to dispose of your scrap car or any other vehicle. We happily pay "cash for scrap car removal" in Devon and always pay top dollar right at your door. So give us a call today. You will be glad you did. We assure you that we are fully capable to take care of your broken, junk old, accident, used damaged and unwanted vehicles that are not worth registering anymore. Call us anytime or just fill up a short online form to get an instant free quote the same day. Our service covers all kind of scrap vehicles including Van, Ute, 4x4, SUV, Truck and much more. We are your one stop Imported Cars Buyer, Damage Cars Buyer, Japanese Cars Buy as well as SUV Cars buyer.
WE REMOVE YOUR SCRAP CARS AND PAY TOP CASH
Service from our scrap car removal team across the city can ensure express same day removal and top cash in your pocket for that worthless piece of junk rotting hopelessly in your yard. Our service is provided to Edmonton and its surrounding areas. If you really want to experience our highly reliable service immediately call us for a FREE estimate. No job is too big or too tough for us. We can even buy entire truck fleets and guarantee complete satisfaction to you. All our team members are courteous and can remove your unwanted junk vehicles at any time convenient to you.
Checklist before Scrap Car Removal
Prior to the scrap car removal from your property, do go over all its contents and remove all valuable things left inside. Check the glove compartment, under the seats, floor and the trunk areas where you might have left something of value. It's not unusual to find valuable items, including CDs and cash. If your car is registered, you need to contact your insurance company to cancel policy before we remove the car. If you do not own the scrap car, you must arrange the title that states it has been signed over to you by the owner. If old vehicle has been merely abandoned in your house or office, you must contact police to acquire necessary documents for its speedy removal. Usually legal owner has to sign off the form depending on how long it has been left on his or her property.
WHY USE OUR FAST SCRAP CAR REMOVAL SERVICE
There are many reasons why our scrap car removal is so popular with Alberta residents. The first and most important reason to choose us is that we ensure complete peace of mind with our highly friendly and trained scrap car removal team. All our team members are fully licensed bonded and insured. There won't be any pressure on you to sell your junk vehicle to us. We also do not charge any towing fee and there are no hidden charges. We always pay what we promise. As a customer, you are our topmost priority. So we can offer scrap car removal on the same day, or any other time convenient to you. We can even come on weekends. Call UnwantedCar.CA anytime.